Clean. Simple. Solutions.
CardioQuip MCH-1000(m) - Mini
The CardioQuip Modular CoolerHeater (MCH) Series brings accurate and efficient temperature control to the operating room. Its next generation touchscreen interface, software and hardware safety features, conscientious design, and intuitive operation have made it one of the most talked-about new perfusion products on the market.
The MCH-1000(m) packs full-sized cooler-heater performance into a compact footprint. An insulated, valved cold-water tank keeps ice cold, and 1600W of heat offers more efficient rewarming. Patent-pending Adaptive Temperature Control™ accurately maintains the set temperature with minimal operator intervention or attention.
The optional Thermo-Electric Cooling Module™ adds refrigeration to this tiny wonder. The MCH Series puts better patient care at your fingertips…without breaking your budget.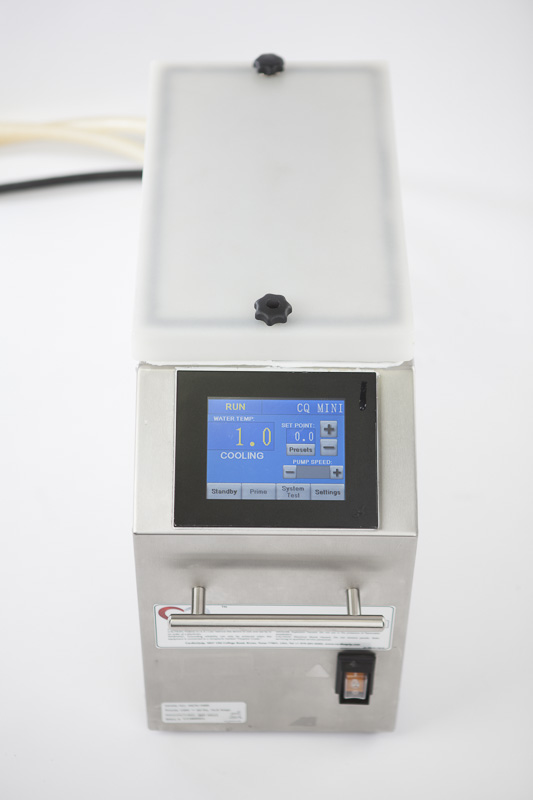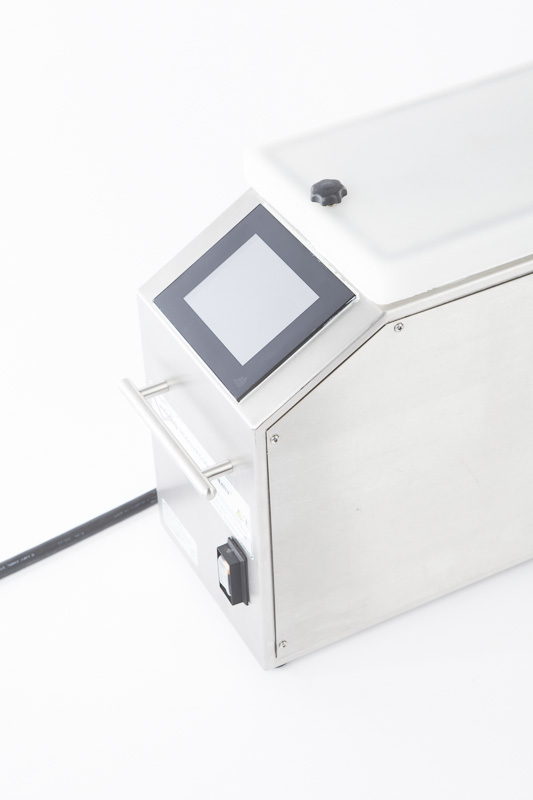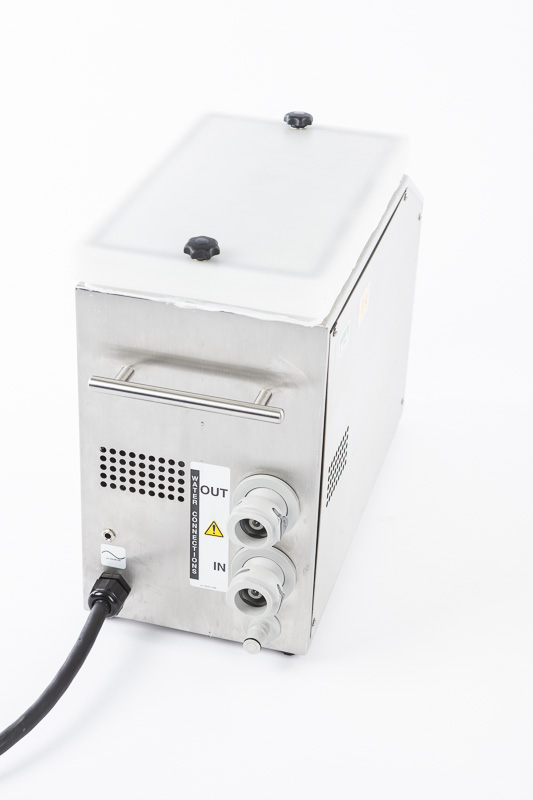 Thermo-Electric Cooling Module
The TEC Module replaces the lid on the MCH-1000(m) with an enclosed pair of cooling probes that continuously chill the water in the tank, maintaining a water temperature of approximately 5–10°C depending on ambient conditions and load. This provides adequate cooling for most normathermic procedures.
The compact MCH-1000(m) is proving itself to be very useful in normothermic extracorporeal support procedures, but even normothermic operation requires a bit of cooling now and then, if only to compensate for the heat that is added to the water by the device itself. An average patient at rest gives off about 100W of heat, so the TEC Module was designed to provide 100W of cooling--just enough to keep the Mini's water tank cool enough for normothermic procedures, so you won't have to add ice.
MCH-1000(m) Specifications
Dimensions (LxWxH) 19x9x16 in (48x23x41 cm)
Weight (empty/full/max) 45 lbs (20 kg) / 65 lbs (29 kg) / 76 lbs (34 kg)
Water capacity (min/max) 1 gal (3.8 L) / 2.5 gal (9.5 L)
Water connections Quick-connect, no-spill, two-way shutoff fittings
Maximum flow rate (high/low) 20 / 14 LPM (5.3 / 3.7 GPM)
Maximum pressure 83 kPa / 12 psi (closed loop, blocked flow)
Electrical 115VAC / 60Hz, 16A (Class 1 equipment per UL 544); 230VAC / 50Hz, 9A (Class 1, Type BF equipment per UL 2601-1)
Temperature control Range 0 - 42°C, Accuracy ±0.5°C, Setting 0.1°C
Power consumption Max Peak 1900W, Typ < 1740W
Water Path Single
Cooling Medium Ice